Back to all posts
Posted on
Impact and Importance of Residential Schools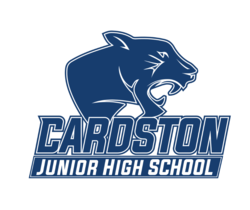 We are aware of community concerns raised about what our school is teaching about the impact and importance of residential schools. We take these concerns very seriously, and we have spent this morning reviewing what happened and speaking to everyone involved. We want to emphasize that we are committed to creating and fostering a school environment where everyone has an opportunity to learn and work in spaces of respect, fairness, and belonging.
CJHS students are taught about residential schools every year in Social Studies and Language Arts classes. Throughout their three years at our school, all students are also given an opportunity to learn Blackfoot and learn history from our school Elder Moses Spear Chief. We have had valuable experiences bringing other Blackfoot Elders and Knowledge Keepers into the school to work with students in past years; however, this has not been possible due to COVID-19 restrictions this year. Our staff has worked very hard learning and taking part in professional development opportunities related to Blackfoot culture. This continues to be a goal in our school's instruction and professional development plan every year. 
In September we honoured Orange Shirt Day, a day recognizing the impacts of residential schools on our community, with a week-long commemoration, which involved class lessons, discussions, and activities, finishing with a socially distanced walk involving all school students and staff. One of our activities invited students to share their Orange Shirt Day thoughts, hopes, and commitments on display. Students created over 70 orange shirt worksheets, the majority of which contained very insightful and positive messages and ways to participate in reconciliation efforts. 
One orange shirt contained a message that the teacher used as an opportunity to further student understanding of the way some people think and the need for more education surrounding Truth and Reconciliation. Unfortunately, this shirt was also mistakenly posted on the orange shirt display. We realize that this was upsetting, and we apologize. This incident has helped us recognize that we still have work to do, and we will continue to engage students, staff and families in essential conversations that promote understanding. We spent time today meeting with students and staff about our next steps and how we move forward together.
We encourage anyone with additional concerns to contact the school administration directly.
Jeremy Payne
Candace Atwood
Jennifer R. Scout